Pumpkin Baby Food Pouches with Veggies Apricot & Chicken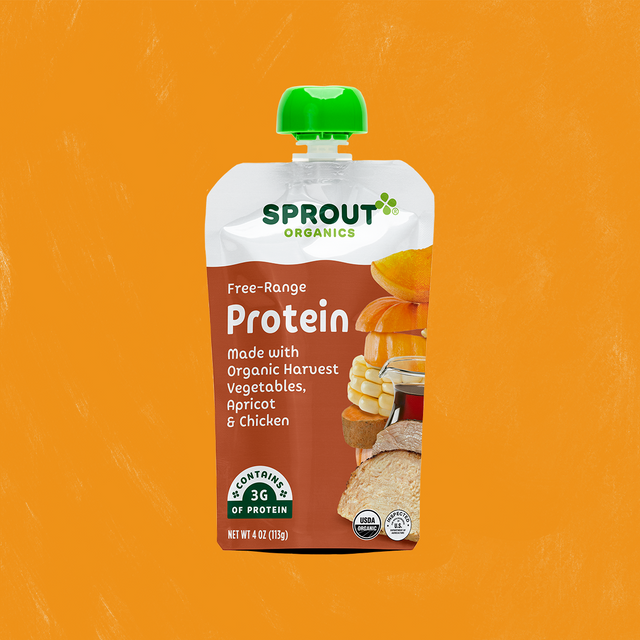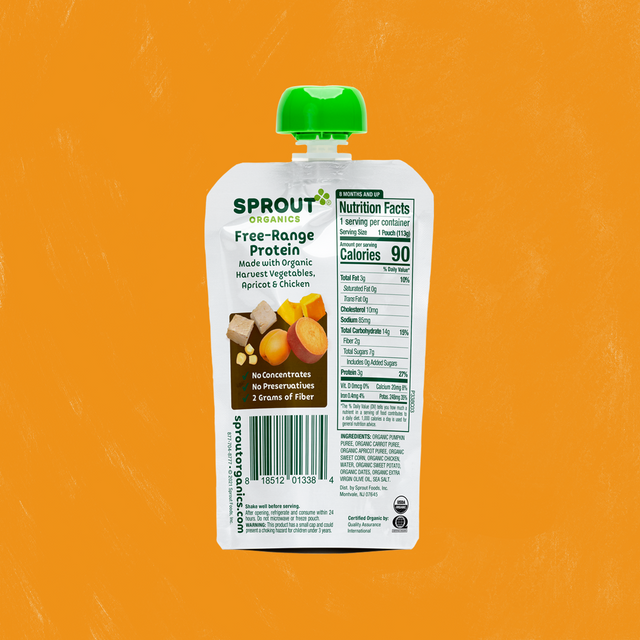 New look! Package design may vary.
View Nutrition Facts
Organic Baby Food Pouch
Harvest Vegetables, Apricot & Chicken (12-pack)
Regular Price $25.45
A hearty blend of organic vegetables and chicken, the perfect combination to satisfy your little one's growing appetite.
Contains Organic...
Pumpkin, Sweet Corn, Apricots, Sweet Potatoes, Chicken, Maple Syrup, Olive Oil, Sea Salt
8+ Months
Net wt. 4oz (113g)
USDA Certified Organic
Gluten-Free
3 Grams of Protein
2 Grams of Fiber