12+ Month Toddler Power Pak Variety Pack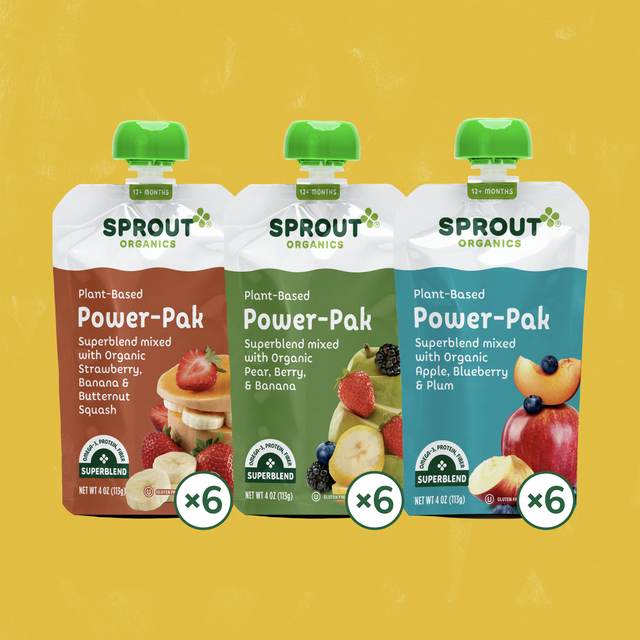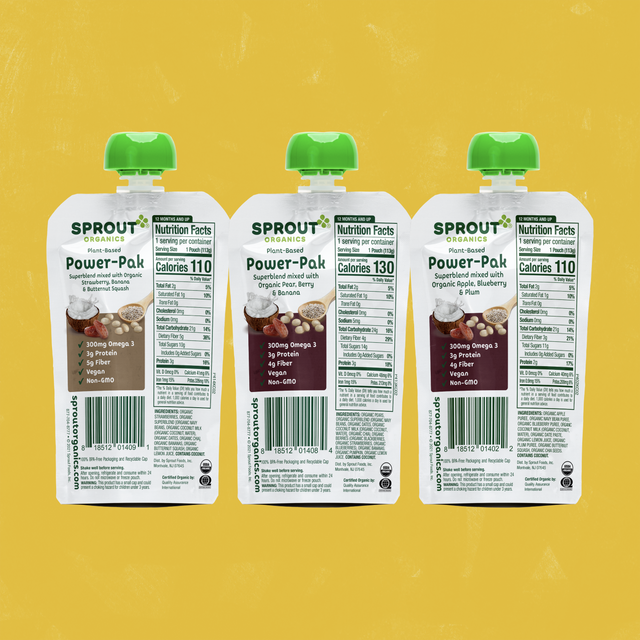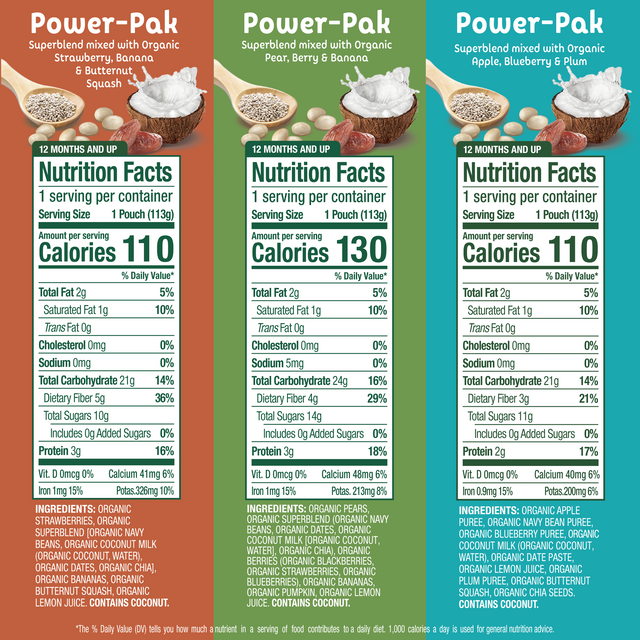 Organic Baby Food Pouch
Toddler Power Pak Variety Pack, 12+ Month Pouches, 4 oz (18-count)
Regular Price $35.99
Our 12+ month Power Paks are just right for growing bodies – made with tasty flavor combinations of vegetables and fruits that pack all the organic goodness your little sprout will enjoy!
6x Superblend with Apple. Blueberry & Plum 4oz
6x Superblend with Pear, Blackberry & Banana 4oz
6x Superblend, with Strawberry, Banana & Butternut Squash 4oz
Did you know?
Over 50% of Sprout pouches are veggie-leading & 1/3 of our products contain less than 5 grams of sugar.
6+ Months
Net wt. 3.5oz (99g)
USDA Certified Organic