Purple Sweet Potato Baby Food Pouches with Carrot & Grape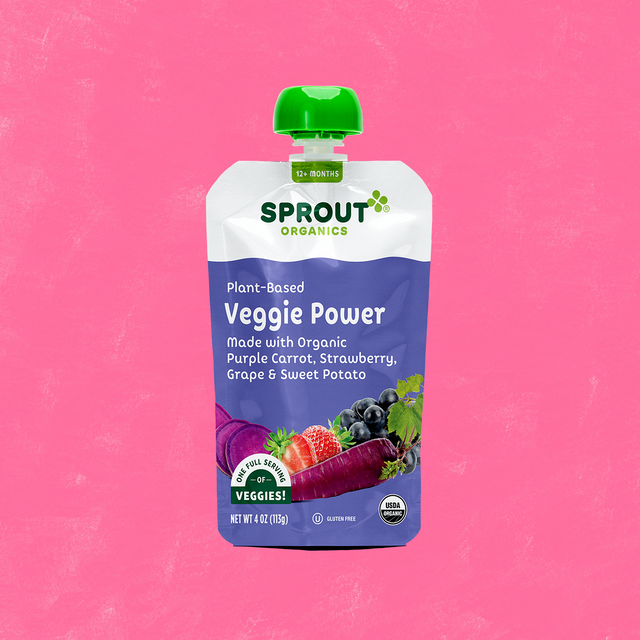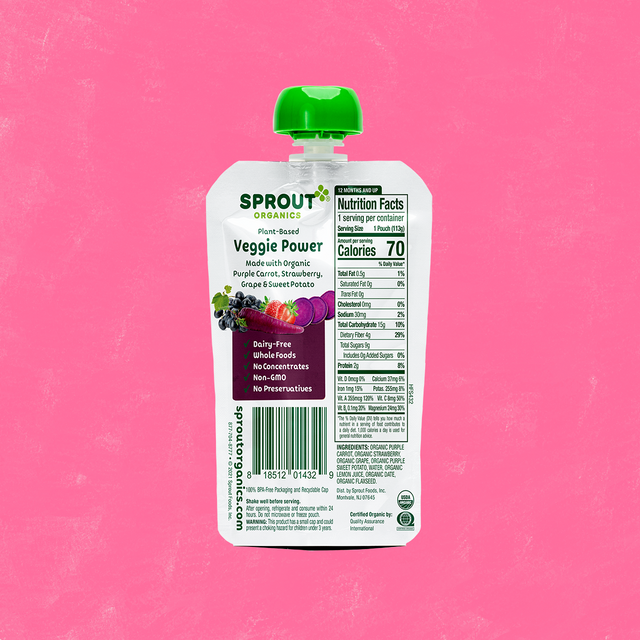 New look! Package design may vary.
View Nutrition Facts
Organic Baby Food Pouch
Veggie Power with Purple Carrot, Strawberry, Grape & Sweet Potato (12-pack)
Regular Price $22.95
Sprout Veggie Power™ organic toddler pouches are a tasty and convenient way to get more vegetables into your little one's diet. Made only with a delicious blend of vegetables and fruit, each pouch delivers a full serving of veggies. Toddlers will learn to love their veggies with a variety of yummy flavors!
Contains Organic...
Purple Carrot, Strawberry, Grape, Purple Sweet Potato, Date, Flaxseed
12+ Months
Net wt. 4oz (113g)
USDA Certified Organic
Dairy-Free, Gluten-Free, Kosher
Full Serving of Veggies