Vegetable Baby Food Pouches - Taste Bud Trainers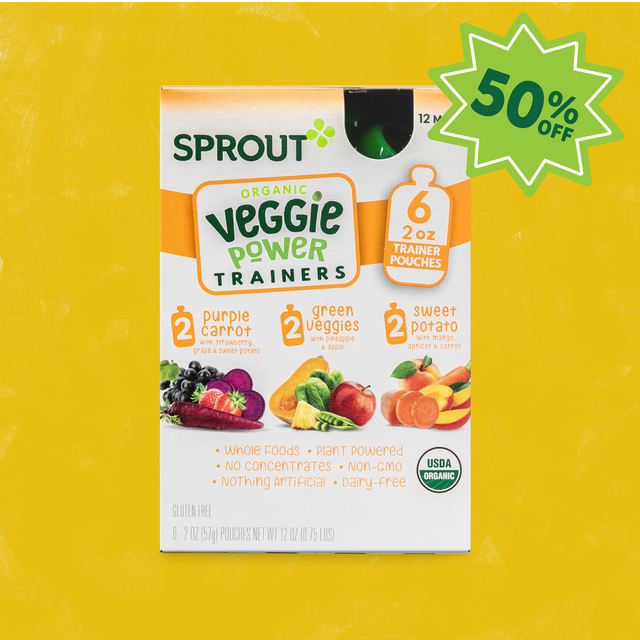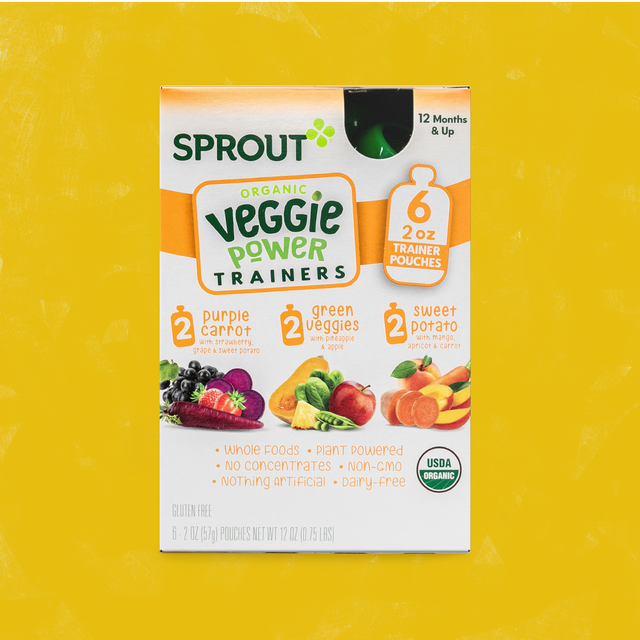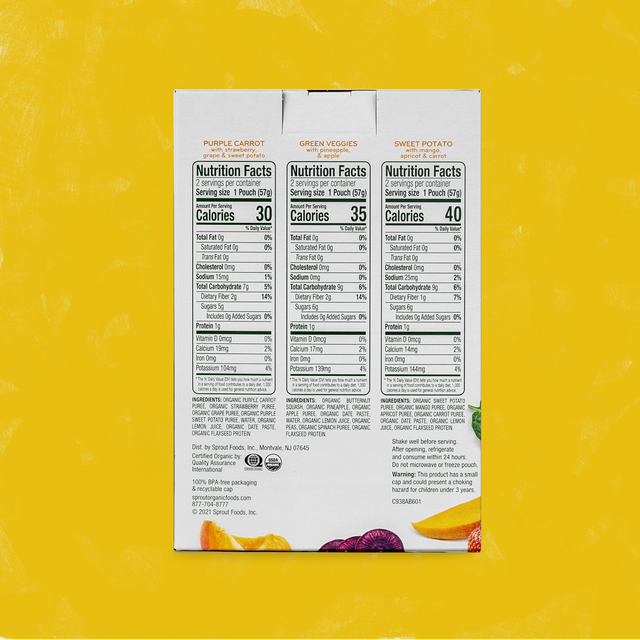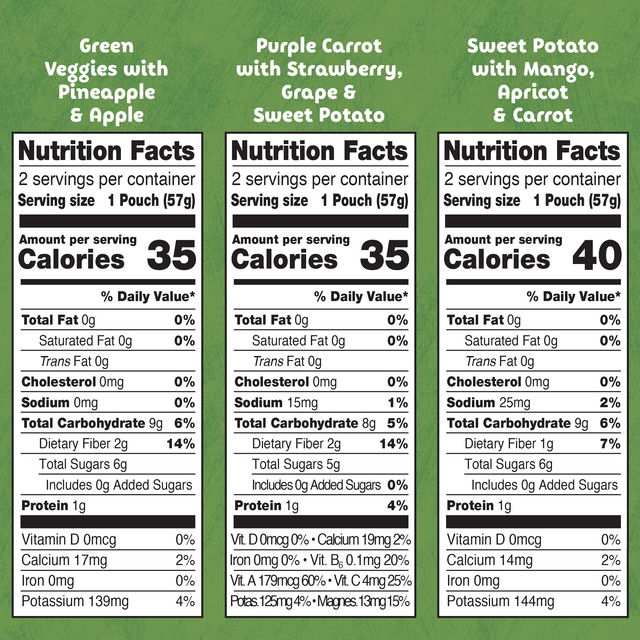 Organic Baby Food Pouch
Veggie Power Trainer Pouches (24-pack)
Regular Price $27.96 Sale Price $13.99
Introduce new tastes without additional waste with Veggie Power Trainers! The 2oz pouches mean your little sprout can sample new flavors without the pressure to finish a bigger pouch.
Create long-term healthy eating habits with Veggie Power Trainers! With a delicious variety of our top flavors, toddlers can explore new fruits & veggies in easy-to-hold pouches.
24-2oz pouches (4 boxes of 6 pouches)
6x Purple Carrot with Strawberry, Grape, and Sweet Potato
6x Green Veggies with Pineapple and Apple
6x Sweet Potato with Mango, Apricot, and Carrot

Did you know?
Over 50% of Sprout pouches are veggie-leading & 1/3 of our products contain less than 5 grams of sugar.
12+ Months
Net wt. 2oz (57g)
USDA Certified Organic