Cheesy Spinach Crinklez Toddler Snacks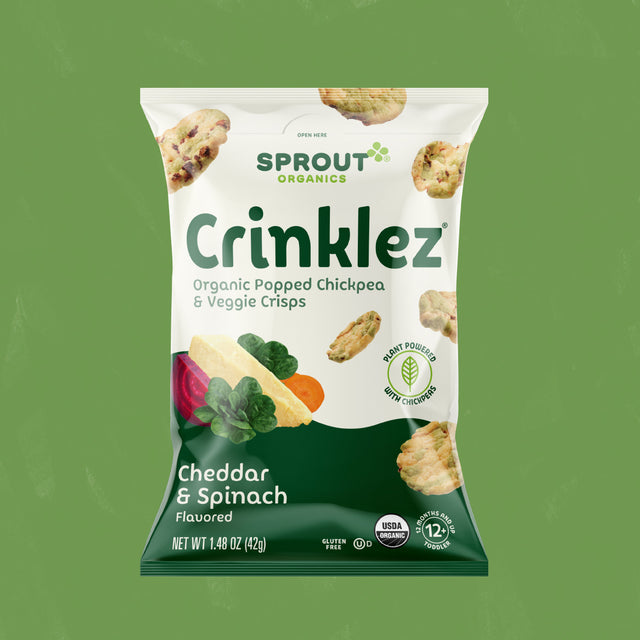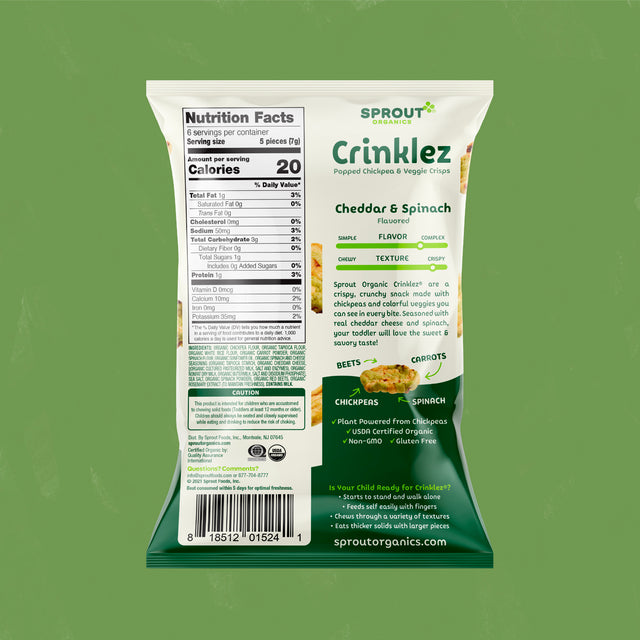 New look! Package design may vary.
View Nutrition Facts
Organic Crinklez Snack
Cheddar & Spinach (6-pack)
Regular Price $20.95
A delicious veggie snack, made with plant-powered chickpeas and popped with colorful carrots, that's a crunchy snack that brings delicious and awesomeness together.
Also Available for Purchase on Amazon
Contains Organic...
Chickpea Flour, Tapioca Flour, Carrot Powder, Spinach Powder, Beets, Cheddar Cheese
12 Months+
Gluten-Free
Plant-Powered Protein from Chickpeas
Hidden Veggies
Perfect On-the-Go Snack