CoComelon Banana Toddler Snack Bars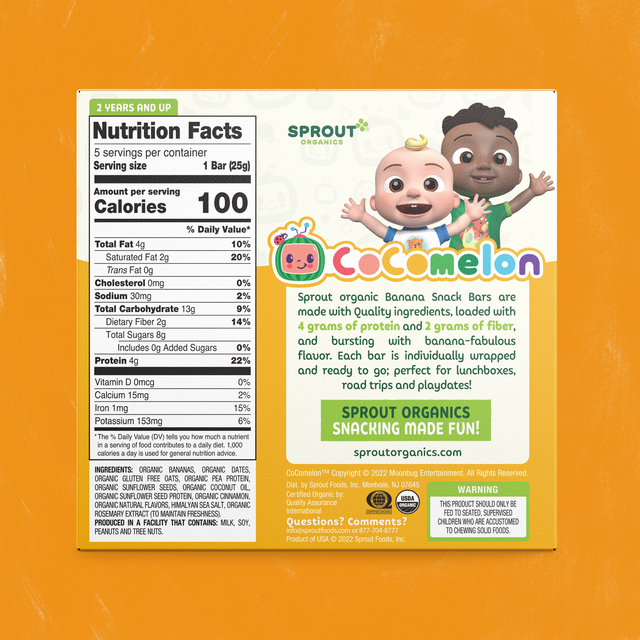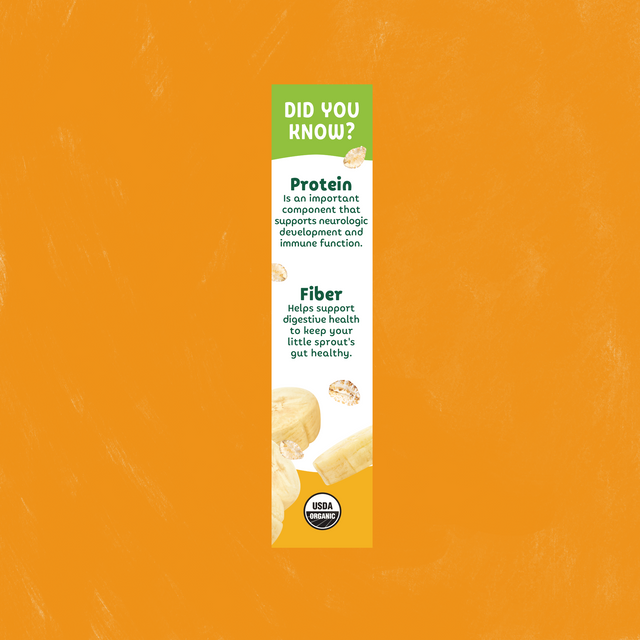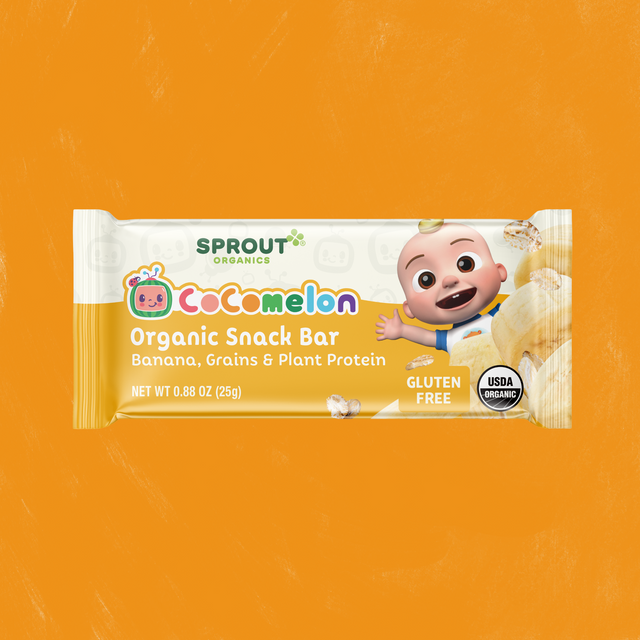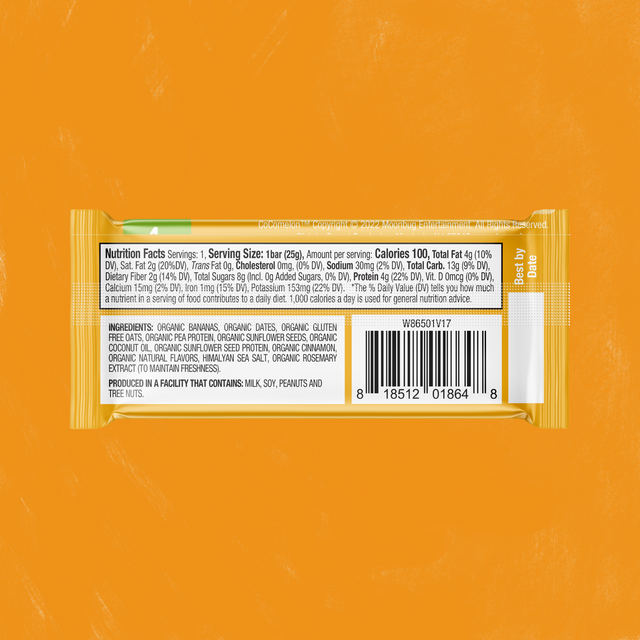 View Nutrition Facts
Organic Snack Bar
CoComelon Banana (6-pack)
Regular Price $29.95
Meet your little sprout's future all-time favorite snack! Super delicious, the Sprout CoComelon Organic Snack Bars are made with a mouthwatering blend of fruits, veggies and gluten-free oats, packed with a whopping 4 grams of protein and 2 grams of fiber, and bursting with banana-fabulous flavor.
A parent's dream come true, these yummy wonders combine all the essential ingredients to support your kiddo's growing body and nurture a healthy digestive system. You'll be happy to know that they contain no added sugars. Instead, we sweeten 'em naturally with ripe bananas!
On top of all that goodness? Each bar is individually wrapped and ready to go—perfect for lunchboxes, road trips and playdates. Snack happy, snack smart—with CoComelon and Sprout!
Also available on Amazon and Walmart
Contains Organic...
Bananas, Gluten Free Oats, Sunflower Seeds, Cinnamon
2+ Years
5 Individually Wrapped Bars
Gluten Free
4g of Protein
2g of Fiber