Sprout CoComelon Yes Yes Veggie Baby Food Pouch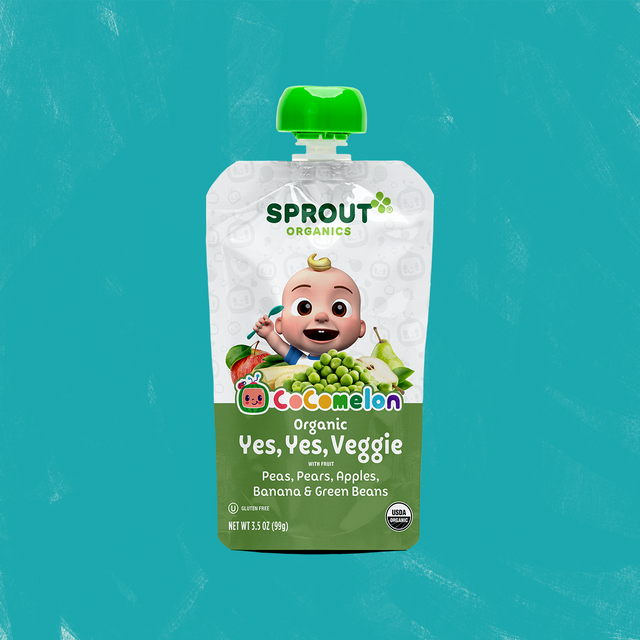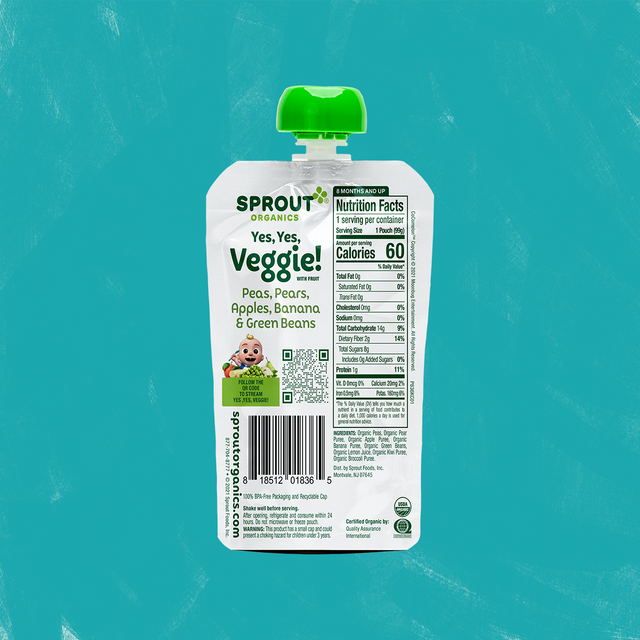 View Nutrition Facts
Organic Baby Food Pouch
CoComelon Yes, Yes Veggie (12-pack)
Regular Price $23.95 Sale Price $11.99
Say YES YES YES to a mountain of veggies! Our CoComelon Sprout Yes, Yes, Veggie! toddler meal is a parent's dream come true. One, it's mighty tasty—bursting with flavors kids love. Two, it's convenient as heck—perfect anytime, anywhere. Best of all? It's packed with a full serving of veggies in every pouch. Yum, yum, yum—helping your little sprout eat has never been so much fun, fun, fun!
Sale item best by date could be within 30-60 days of purchase

Also Available for Purchase on Amazon or Walmart
Contains Organic...
Peas, Pears, Apple, Banana, Green Beans
8+ Months
Net wt. 3.5oz (99g)
USDA Certified Organic
Vegan, Gluten-Free, Kosher
Full Serving of Veggies