Berry Baby Food Pouch with Veggies (Dairy Free)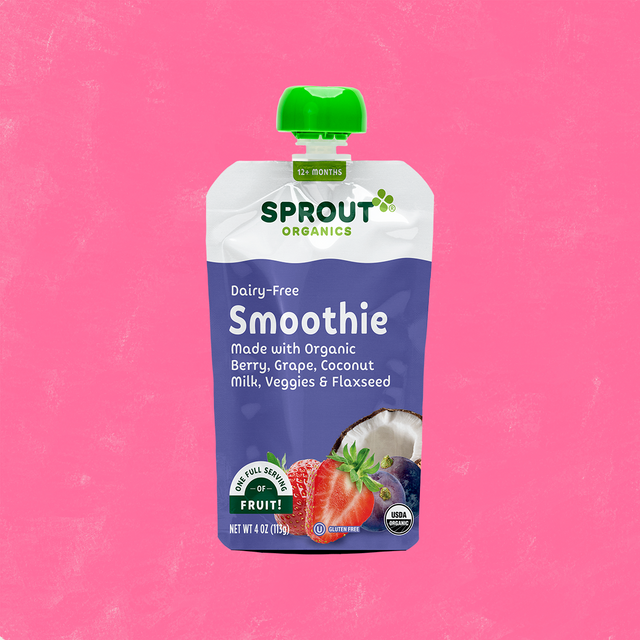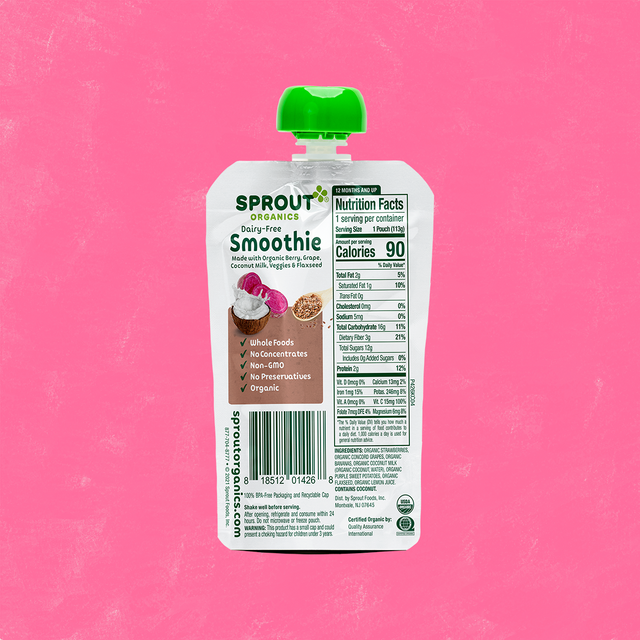 New look! Package design may vary.
View Nutrition Facts
Organic Baby Food Pouch
Dairy Free Smoothie with Berry, Grape, Coconut Milk, Veggies & Flaxseed (12-pack)
Regular Price $22.95
A creamy blend of organic fruits, coconut milk, veggies & flaxseed that keeps toddlers fueled throughout the day
Contains Organic...
Strawberries, Grapes, Bananas, Coconut Milk, Purple Sweet Potatoes, Flax Seed
12+ Months
Net wt. 4oz (113g)
USDA Certified Organic
Dairy-Free, Gluten-Free, Kosher
2 Grams of Protein
3 Grams of Fiber