Strawberry Pear Banana Baby Food Pouches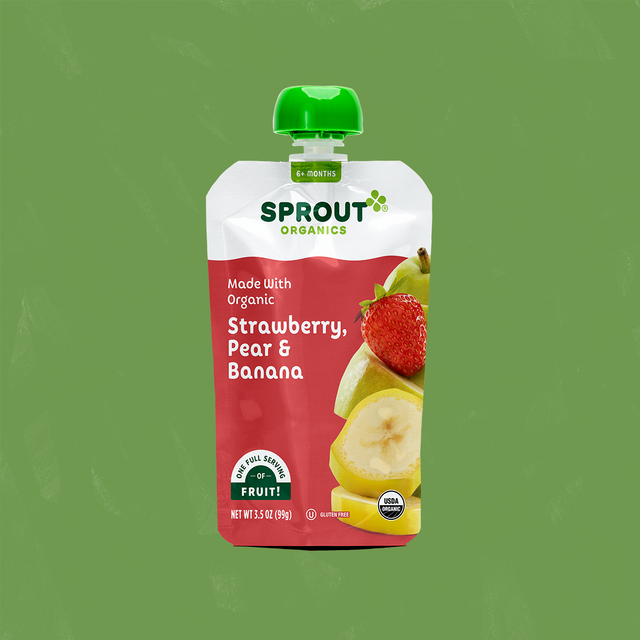 New look! Package design may vary.
View Nutrition Facts
Organic Baby Food Pouch
Strawberry, Pear & Banana (12-pack)
Regular Price $21.95 Sale Price $13.19
The perfect blend of ridiculous delicious ingredients. Formulated specifically for babies 6 months and up, these purees are just right for developing taste buds.
Sale item best by date could be within 30-60 days of purchase
Contains Organic...
Strawberries, Pears, Bananas
6+ Months
Net wt. 3.5oz (99g)
USDA Certified Organic
Vegan, Gluten-Free, Kosher