Potato & Chicken Broth Baby Food Pouches with Vegetables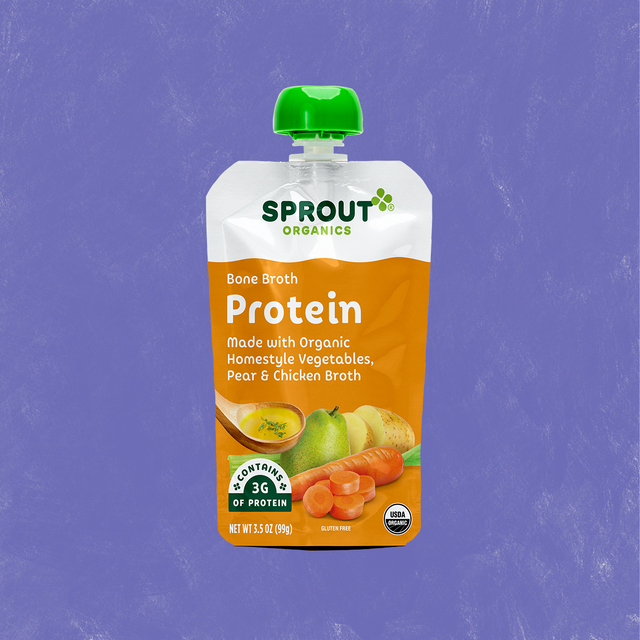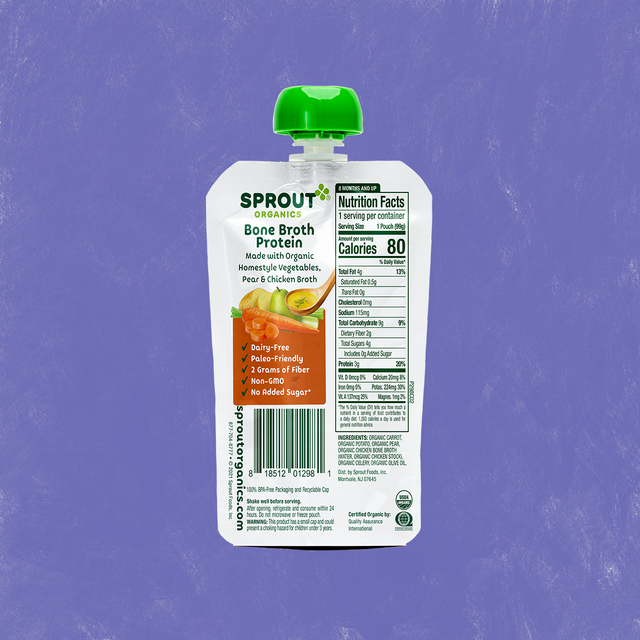 New look! Package design may vary.
View Nutrition Facts
Organic Baby Food Pouch
Homestyle Vegetables, Pear & Chicken Broth (12-pack)
Regular Price $25.45
A delicious blend of organic vegetables and fruits, seasoned with savory chicken broth. Each pouch contains 3 grams of protein from organic chicken broth, a gentle format that helps introduce meat protein into your baby's diet.
Contains Organic...
Carrot, Chicken Bone Broth, Potato, Pear, Celery, Olive Oil
8+ Months
Net wt. 3.5oz (99g)
USDA Certified Organic
Dairy-Free, Gluten-Free
3 Grams of Protein
2 Grams of Fiber