Butternut Squash Baby Food Pouches with Quinoa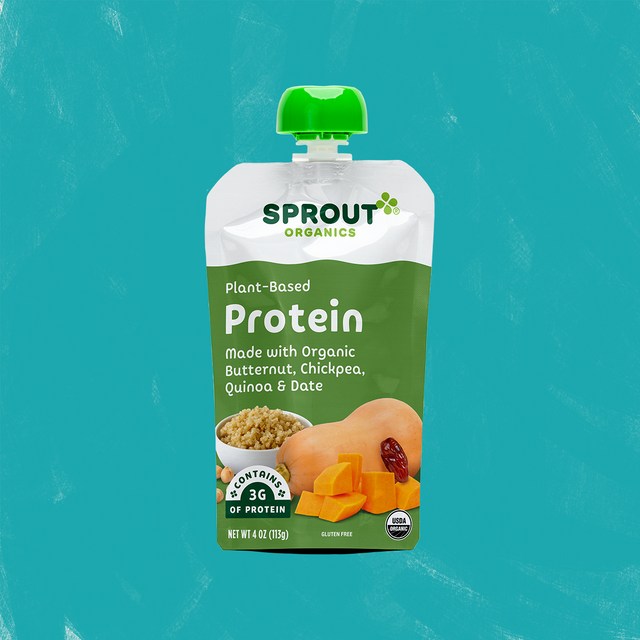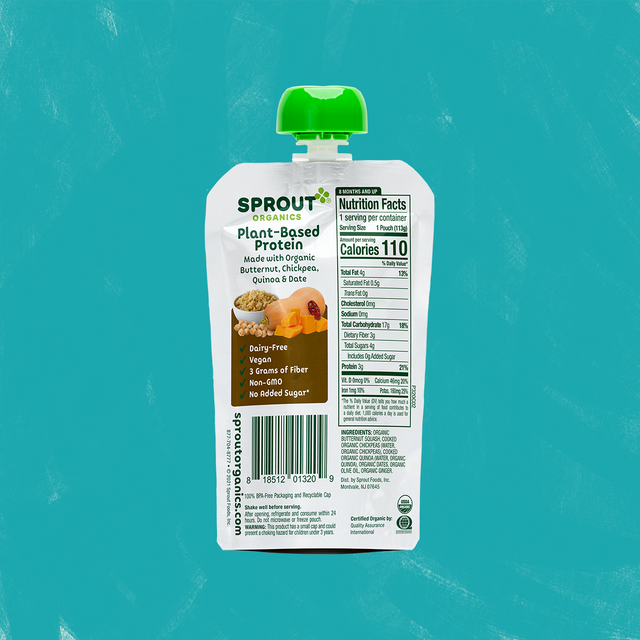 New look! Package design may vary.
View Nutrition Facts
Organic Baby Food Pouch
Plant Based Protein Butternut, Chickpea, Quinoa & Date (12-pack)
Regular Price $25.45
This plant-based puree is a delicious protein alternative to meat and dairy-based products. The perfect blend of ridiculous delicious ingredients.
Also Available for Purchase on Amazon
Contains Organic...
Butternut Squash, Chickpeas, Quinoa, Dates, Olive Oil, Ginger
8+ Months
Net wt. 4oz (113g)
USDA Certified Organic
Vegan, Gluten-Free
Plant Based Protein
3 Grams of Protein
3 Grams of Fiber