Pumpkin Carrot Crinklez Toddler Snacks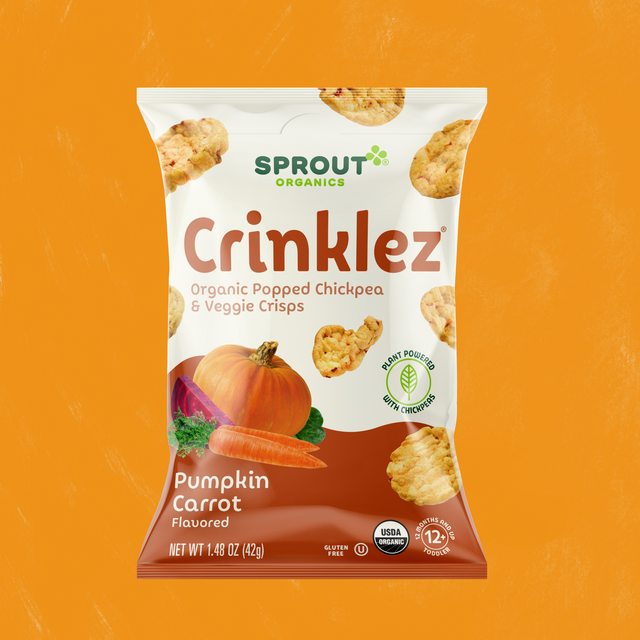 New look! Package design may vary.
View Nutrition Facts
Organic Crinklez Snack
Pumpkin Carrot (6-pack)
Regular Price $20.95
A delicious veggie snack, made with plant-powered chickpeas and popped with colorful carrots, that's a crunchy snack that brings delicious and awesomeness together.
Also Available for Purchase on Amazon
Contains Organic...
Chickpea Flour, Tapioca Flour, White Rice Flour, Carrot Powder, Spinach Powder, Beets, Pumpkin Powder, Sea Salt
12 Months+
Vegan, Gluten-Free
Plant-Powered Protein from Chickpeas
Hidden Veggies
Perfect On-the-Go Snack