Baby Burrito Bowl Meal for Toddlers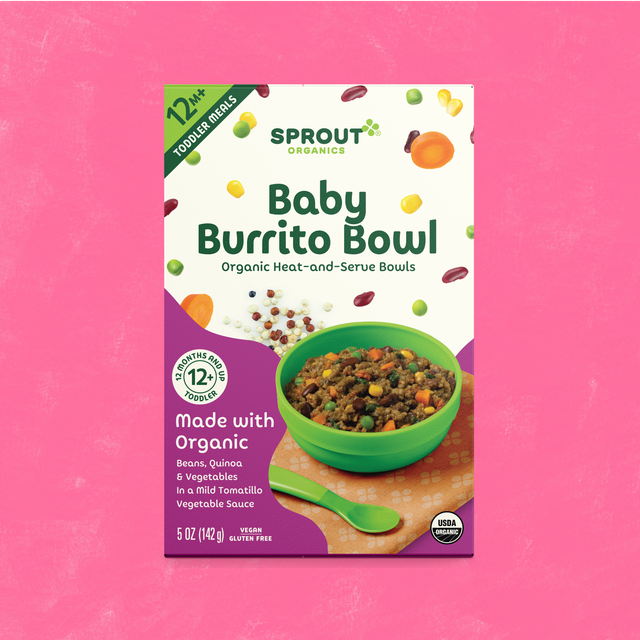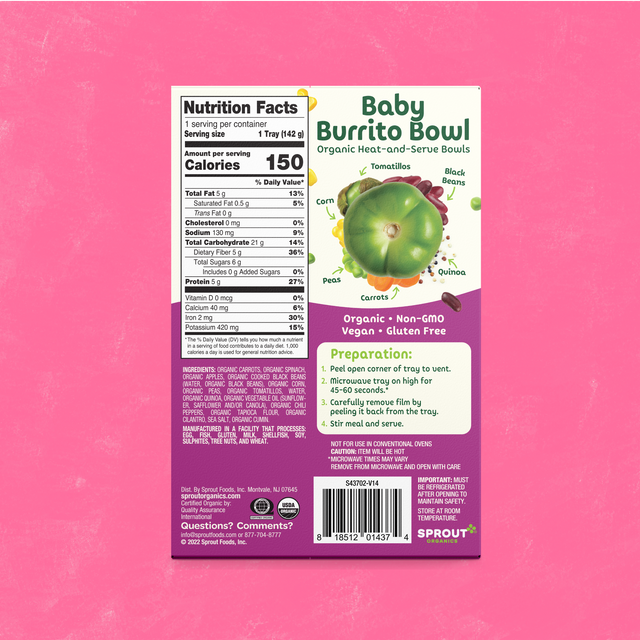 New look! Package design may vary.
View Nutrition Facts
Organic Toddler Meal
Burrito Bowl (8-pack)
Regular Price $27.95
Kids and parents are getting excited about these plant protein, veggie-forward meals that are ready-to-eat and provide a full serving of veggies. Not to mention each meal is packed with protein and fiber! Packaging may vary for online orders.
Also Available for Purchase on Amazon and Walmart
Contains Organic...
Carrots, Spinach, Apples, Black Beans, Corn, Peas, Tomatillos, Quinoa, Sea Salt, Cilantro
12+ Months
Vegan, Gluten-Free
5g of Protein
5g of Fiber
Full Serving of Veggies